Female, German Shepherd mix –Spayed- Born in July of 2012
Her mother was brought to the shelter when she was pregnant. Shab boo is part of a litter that was born in the shelter.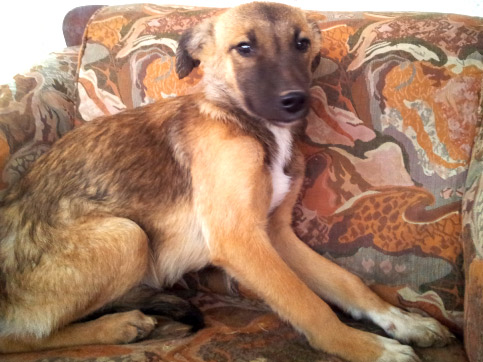 She is a fast learner, however a little shy. She is gentle towards people and other dogs. She will need lots of socialization and reward-based training to grow to become a confident and happy dog.