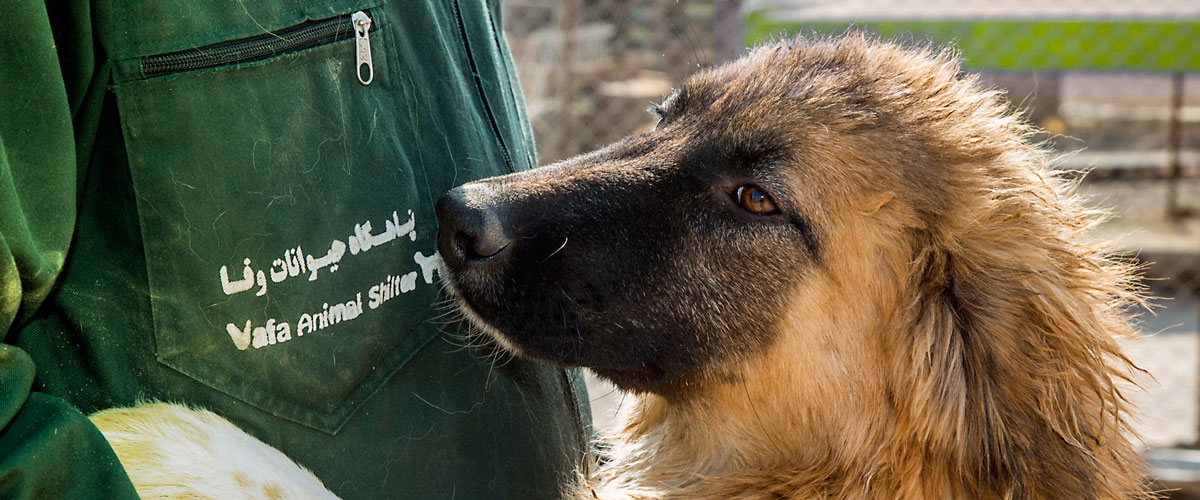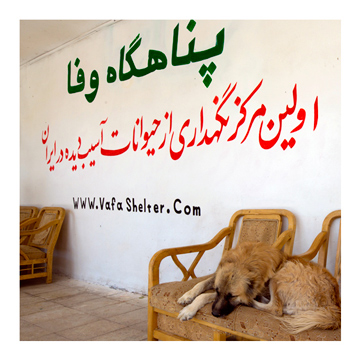 who are we?
Vafa is a charitable NGO, run by grassroots donations. It runs two animal shelters in Hashtgerd and Qazvin, housing more than 1800 dogs.
As a non-for-profit charity, Vafa has no links to any political or religious organization.
Mission
We aim to build a better world where humans and animal co-exist.
Cultural and awareness work, aimed at gathering support for animals, is our main method.
Vafa's story
In 2003, Fatemeh Motamedi, an animal lover, and caregiver started a non-governmental organization (NGO) to protect animal rights in Iran.  She named it Kanoon Doostdarane Heyvanat (Centre for Animal Lovers).
This mission did not end there for somebody who could not stand to see animals being in pain, tortured, or abused. She opened a shelter on a plot of land measuring 3000 square meters in Hashtgerd. The property was a gift from her husband. With her own money and the help of a few friends, the first dogs were checked in on September 4, 2004. Vafa Animal Shelter began and still operates as a part of the officially registered Centre for Animal Lovers.
Its first activities were helping injured dogs, motherless puppies, and helping abused dogs. These activities expanded into a wide range of services very quickly.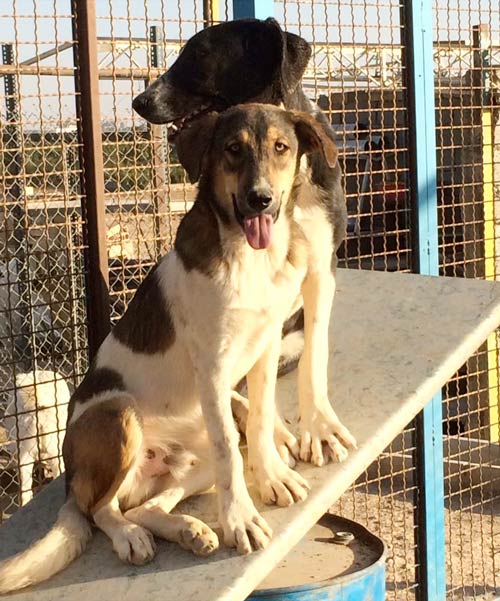 Then & Now – Milestones
The First always pave the way for those who come next.
For Vafa, Iran's first animal shelter, which faced a multitude of problems at its establishment, there was no prior experience to draw upon. Without water or electricity, without financial backing and with limited human resources, it had to face many difficulties to begin with. But since it had a humane and exalted mission, those very few were able to work very hard and use their primitive resources to come over problems and continue their work.
Vafa's shelter had started in a 3000 meter square field. Today it has 7,000 square meter field.
Vafa currently has several facilities for dogs to live and play in. It boasts many nests, buildings specifically meant for cubs and sick and old dogs, medical facilities, a room for operations and recovery, a change room for volunteers, kitchen and electric facilities.
Vafa started its work with ten dogs. Today it houses more than 1200 dogs only in Heshtgerd. It has been able to treat, castrate, vaccinate and give for adoption hundreds of dogs.
Vafa started work with very few people. Today it has seven full-timer workers in Hashtgerd, a service worker and many volunteers.
Managers of different sections of the shelter are all volunteers who selflessly give away their time and human resources for these loyal animals who are in need.
Vafa's shelter now has a second branch in Qazvin which was set up in 2014. It takes care of hundreds of abused, injured and shelterless dogs, using a team of experts and kind and hard-working volunteers.