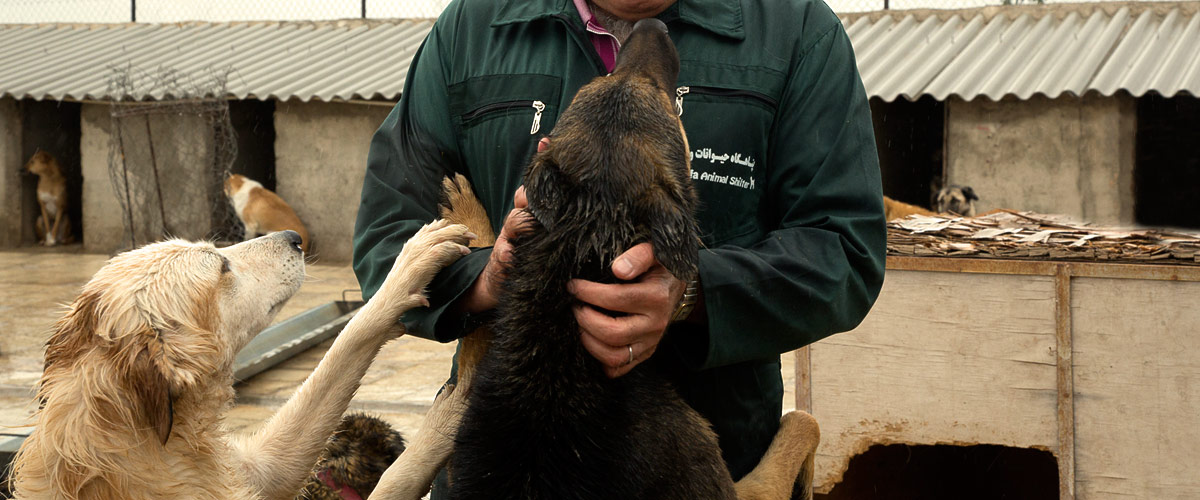 Education and awareness
On Fridays, the shelter is open to public visitors. Presence of people among the hard-working volunteer and staff and seeing the grateful eyes and the moving tails of the dogs who live in the shelter is a practical lessons in loving animals.
Donations to the shelter are itself an act of encouragement so that everyone can see that kindness and love for animals will have an amazing effect on the lives of all humans and other creatures. Visitors take this positive energy and spread it in their living environments. The lessons that they learn in this visit means that they can't be indifferent to the pain and suffering of other creatures and work to reduce them.
Vafa actively tries to introduce its work in social networks such as Facebook and Telegram and spread education and awareness by publishing leaflets and posters and organizing events.
How did we get here?
Our biggest capital so far has been the human resources of volunteers and selfless help of donors who have supported us for years.
Vafa is a NGO charity that is based only on the help of philanthropists and volunteers.
To continue the work, open new branches and reach more shelterless animals, we need the help of you loyal friends of "Vafa", the very meaning of which is loyalty.
Vafa's founder and its team hope to make the shelter a world-class center so as to take a step toward the guaranteeing of animal rights.