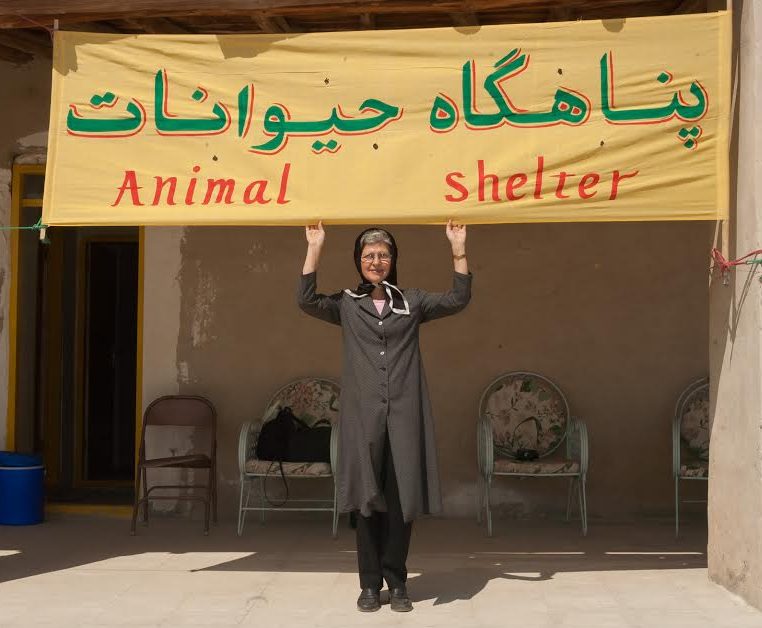 About Vafa's Founder
Who is Vafa's Founder?
Fatemeh Motamedi was born in Qazvin in 1950. She has a BA in English literature. She taught English in high schools for eight years.
She loved animals since she was a child when she remembers emotional suffering from seeing the injustice that animals endured. She was very sad when she saw the hunger, lack of shelter, and abuse that stray dogs and cats went through. She was aware of the suffering and pain of other animals in slaughterhouses, zoos, circuses, clothing industry, laboratories, transportation, and hunting. This is why, more than 40 years ago, she adopted a non-violence approach toward animals as her lifestyle and became a vegetarian in her early 20s.
Before founding the CAL (Center for Animal Lovers) in 2003, she worked with Dr. Marjani to castrate and feed the dogs in her own neighborhood.
After CAL was founded, she used land that was gifted to her by her husband in Hashtgerd, Karaj to found the first animal shelter in Iran. With her own funds, she launched Vafa's shelter in 2004.
Vafa is the first animal shelter in Iran and currently has two branches in Hashtgerd and Qazvin.
Fatemeh's three children live in Canada and the US and this is and this is the reason she moved to Canada in 2008. Since then, she runs the shelter from abroad and by relying on the help of Vafa's staff and volunteers in Iran.
In March 2012, Fatemeh launched Friends of the Center for Animal Lovers as an NGO in Toronto. This organization works to support Vafa abroad and is also known as "Friends of Vafa in Canada". In May 2021, the official name of this organization was  changed to "Friends of Vafa Animal Shelter". Much of its work is fund-raising for Vafa. It organizes summer and winter markets, garage sales, and friendly gatherings and it takes part in other social and cultural events in Toronto to introduce Vafa to other Iranians. It also helps to find adopters for Vafa's dogs abroad and organizes the sending of dogs from Iran to Canada, finding temporary and permanent shelter for them. Friends of Vafa in Canada benefit from dozens of hard-working volunteers.
Fatemeh Motamedi has translated five books to Persian which have been published. She has also written 3 books for children such as "Majarahaye Shishi va Man".
Motamedi has also translated the guidebook of World Animal Protection (WAP). This book can be found on the following  website: 
http://japaw.com/