The VAFA shelter is a non-governmental charity that relies solely on private support from kind and generous donors and volunteers. Our shelter, as well as the Center for Animal Lovers, has made great strides over the past few years but there is much more to be done. Please consider making a contribution to the care of over1000 homeless dogs in 2 shelters (Hashtgerd and Ghazvin). Your donations will pay for medications, spay/neuter surgery, pet meds, food, shelter maintenance and other expenses. Shelter staff, volunteers and the animals appreciate your care and concern.
Dear friends,
We are thrilled to announce that after achieving official and legal OFAC license (LICENSE No. IA-2014-307087-1) from the U.S. Department of the Treasury for gathering financial donations in the U.S. and sending them into Iran in order to support "Center for Animal Lovers" and "Vafa Animal Shelter", you can send your donations legally via PayPal to the Support@VafaShelter.com or simply click on the "Donate" below or at the top of the left column on this website.
(Note: Your donations are not "Tax Deductible" at the present time, but we are trying hard to achieve this goal in the future). We hope this license makes more donations for us. Never forget that the number of donations is always lower than we need for our big work. So please help us to upgrade the quantity and quality of this humanitarian work. Thank you for your endless support, Vafa team.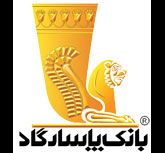 Our bank account in Iran:
Pasargad Bank
Beneficiary Name: Ms. Farah Azari
Account: 212-800-1085416-1
Sheba: IR450570021280001085416001
Card: 5022291005762610
under name of Farah Azari
Kindly text Ms. Azari:
or email: info@vafashelter.com the receipt # along with your name after the deposit to the above bank account.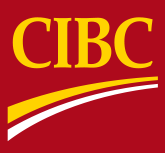 Our bank account in Canada:
Bank: CIBC
Bank code: 010
Account holder: Friends of the Center
Transit: 04812
Account number: 2011514
or
E-Transfer: support@vafashelter.com
Please inform us about your donations by email to:
info@vafashelter.com

or by voice message to: