Female,Spayed, Born 2013
Hapooli is a princess dressed in white. This beautiful girl was rescued by friends of Vafa, and brought to the shelter. She is friendly, intelligent and a residence of plot No. 1.She is not shy, and is good with children , grown ups and other animals.
Hapooli loves human interaction, and to be taken for a walk.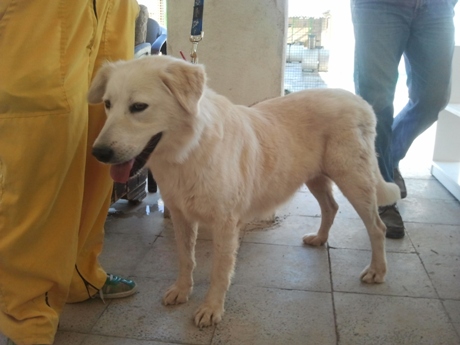 Hapooli is looking forward to a kind family to take her home with them.