Malekeh (Queen) Female, Spayed, Born in May of 2011
This beautiful girl is the sister of Emperor. The two of them where surrendered to Vafa shelter as tiny puppies. Beauty and dignified mannerism of Malekeh is admirable.She is sweet around people and children as well as other animals.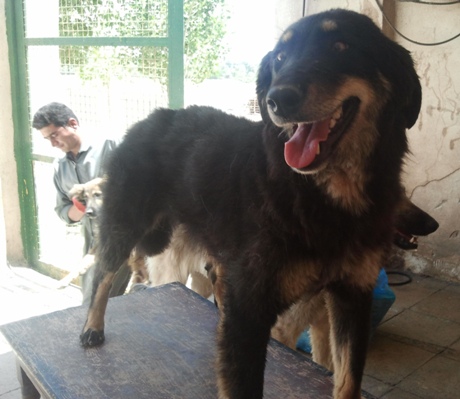 When she is happy she actually smiles to show her joy. She successfully passed the beginning obedience training course.She avoids any roughness with other dogs. Not only pretty, she is smart and loyal.
This beautiful queenie is looking forward to be embraced by the kind family that will take her home.