Rosa lived on the side of a road with her sweet chubby puppies.  Maybe she was hoping a passing car might throw a piece of food to them.  Maybe she thought her and her puppies were safe there from human abuse.  Her assumptions ended up being all wrong.  She was always hungry, and people stole her puppies right in front of her eyes. She could do nothing about it!
It was on the side of the road that a car hit her and she lost the use of her hind legs. She was then paralyzed with two puppies left by her side to care for.
When Rosa came to the shelter she was so weak and helpless. She was not only unable to nurse her puppies, but she also did not have the strength to eat the food in front of her.  Rosa was also battling an infected wound on her hind side.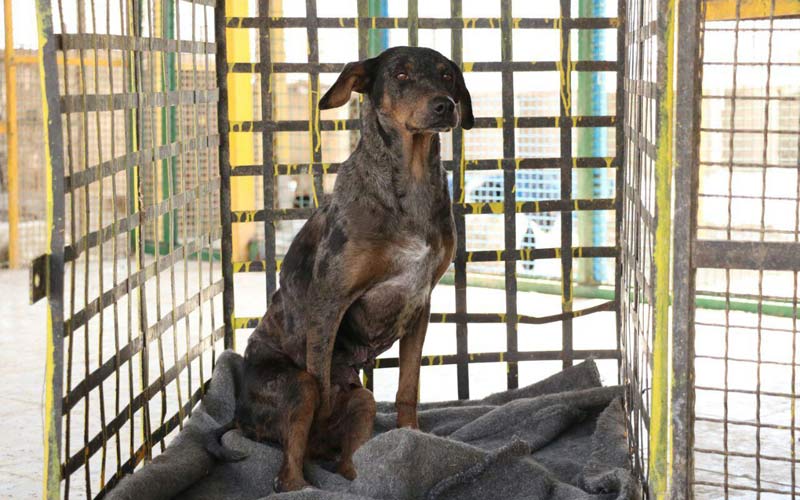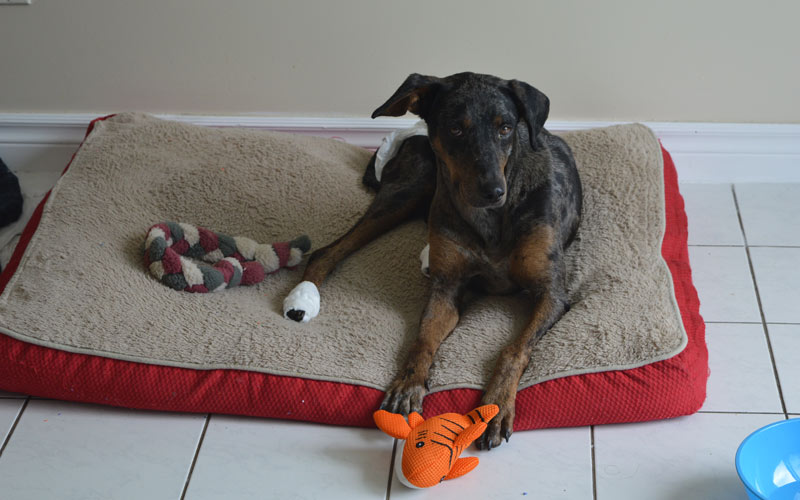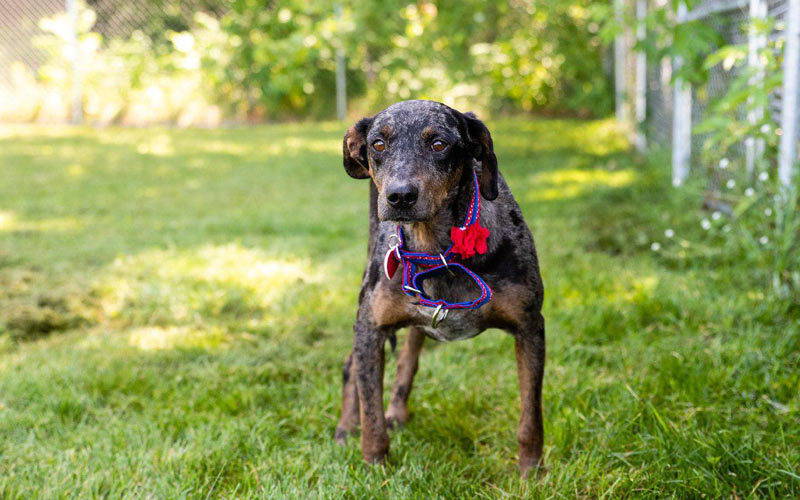 After Rosa was transferred to the shelter, kind people who had read her story helped to obtain a wheelchair for her.  Using the wheelchair, she was able to go around the shelter and visit her puppies.
Time showed that Rosa had not become completely paralyzed. She is actually able to hold her weight on her hind legs for a short time. Also, the vet had diagnosed that her wound was due to internal damage and, she has to undergo surgery.
Since the shelter is not a suitable place for injured and disabled dogs, the manager and the staff decided to review Rosa's case with "Home for Life" sanctuary in the USA. The sanctuary ultimately granted acceptance for her residency.
In July of 2018, Rosa along with Nafas (another disabled dog from Qazvin shelter), arrived at "Home for Life" sanctuary to be cared for and to have a better quality of life.
Many good people participated in this rescue case.
Anonymous heroes who do not remain indifferent when they see pain and suffering of animals and helped courageously.
Would you be one of these people?
Fatemeh Motamedi