He was known as "Khaal Khaali", meaning "polka dots" in Persian. Some people also called him "Dali" because he is a Dalmatian breed. He used to live in a fenced orchard before coming to Vafa.  Somehow homeless dogs managed to get into the yard, and poor Dali got roughed up by them.  Life got so bad for Dali that shelter was a safer place for him.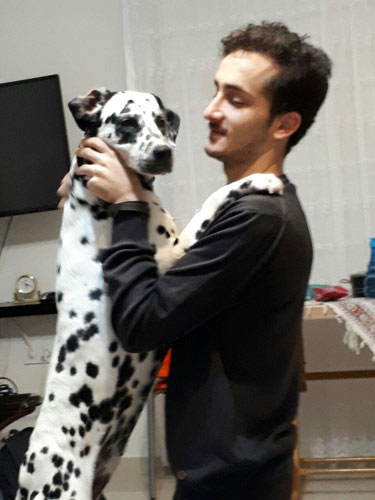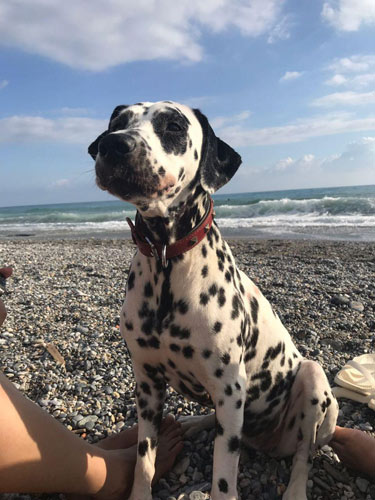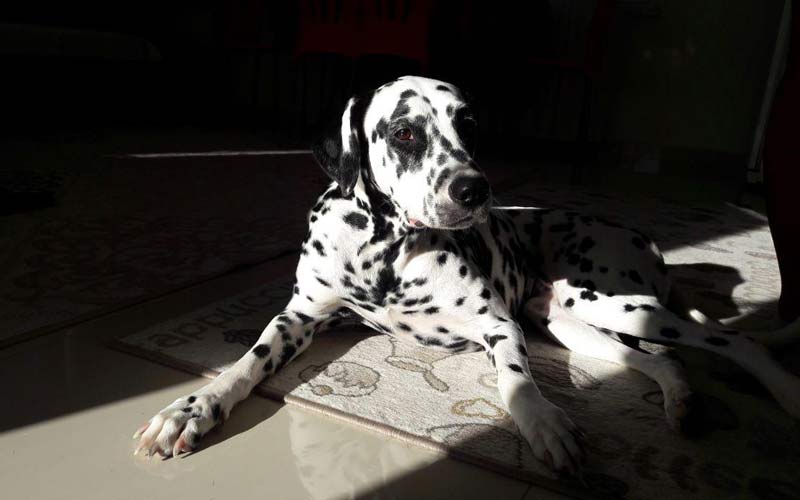 Dali became very popular at the shelter. Soon a family fell in love him. So they decided to adopt him and took Dali back to Turkey with them.
Very few dogs at the shelter are as lucky as Dali.  He knows it, and he is very thankful.  This photo of him with his kind family shows how happy they are now together.
Many good people participated in his rescue.  Anonymous heroes who did not ignore animals' pain and suffering and did not walk away from it, heroes that helped courageously.
Would you be one of those heroes?
Written by Fatemeh Motamedi