The first week of October is dedicated to animals.
October 1st is World Vegetarian Day. October 2nd is World Farm Animal Day and October 4th is World Animal Day.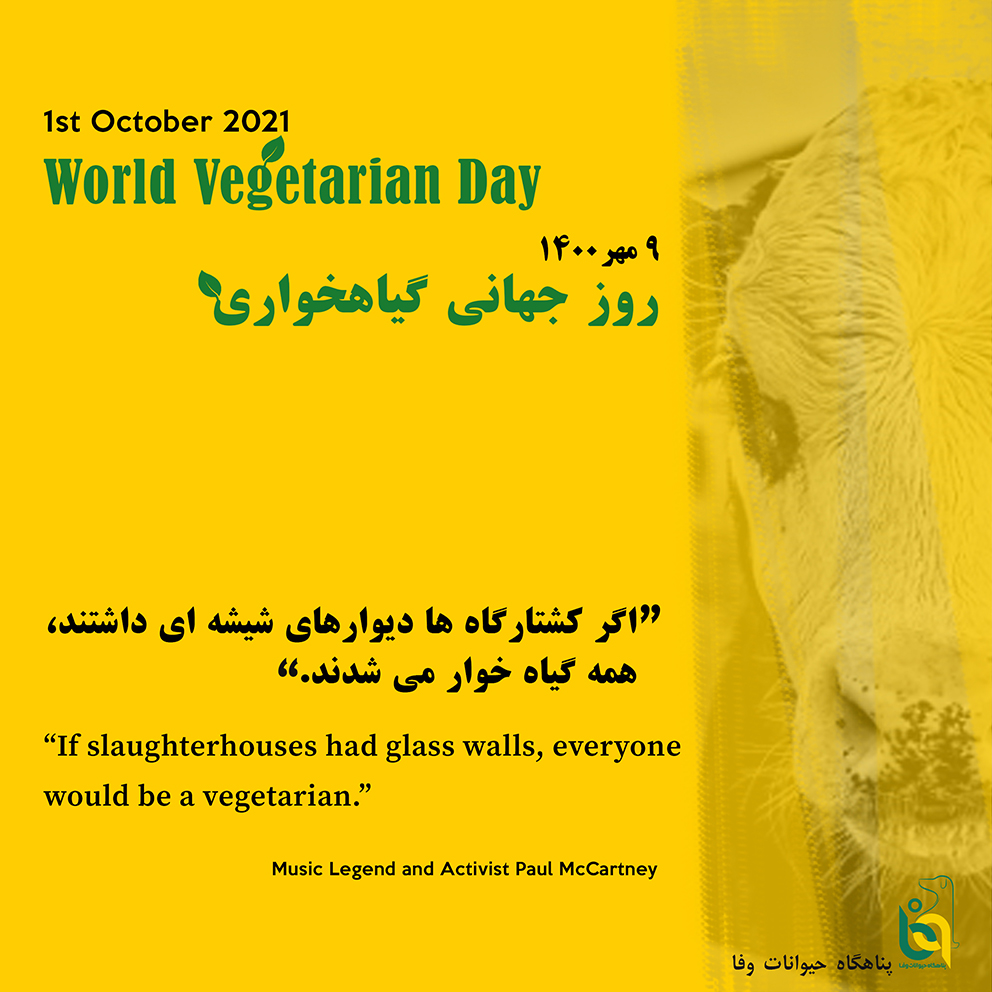 The following statement was read at the Toronto March for Animal Rights: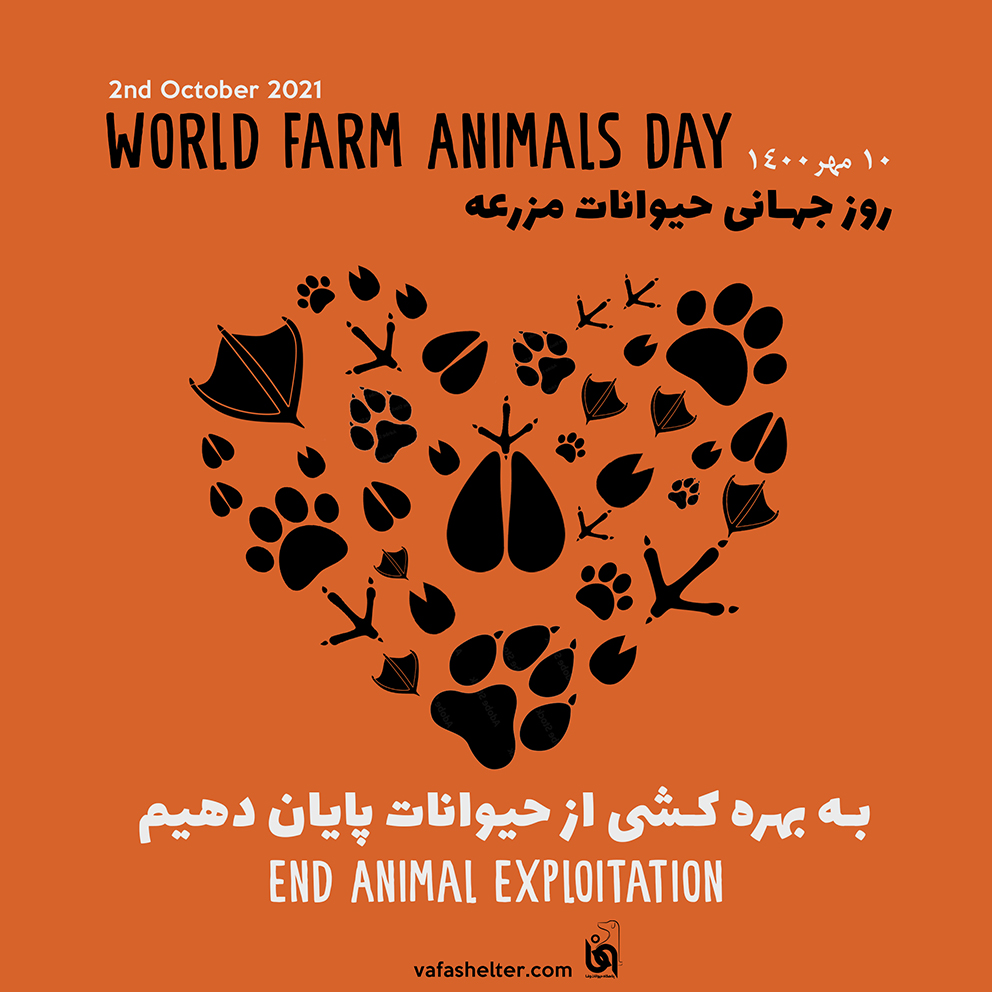 In all wars and genocides in our entire recorded history, 619 million humans were killed. We kill that many animals every 3 days. The war on animals is real, it's merciless, and it's happening every single minute of every single day.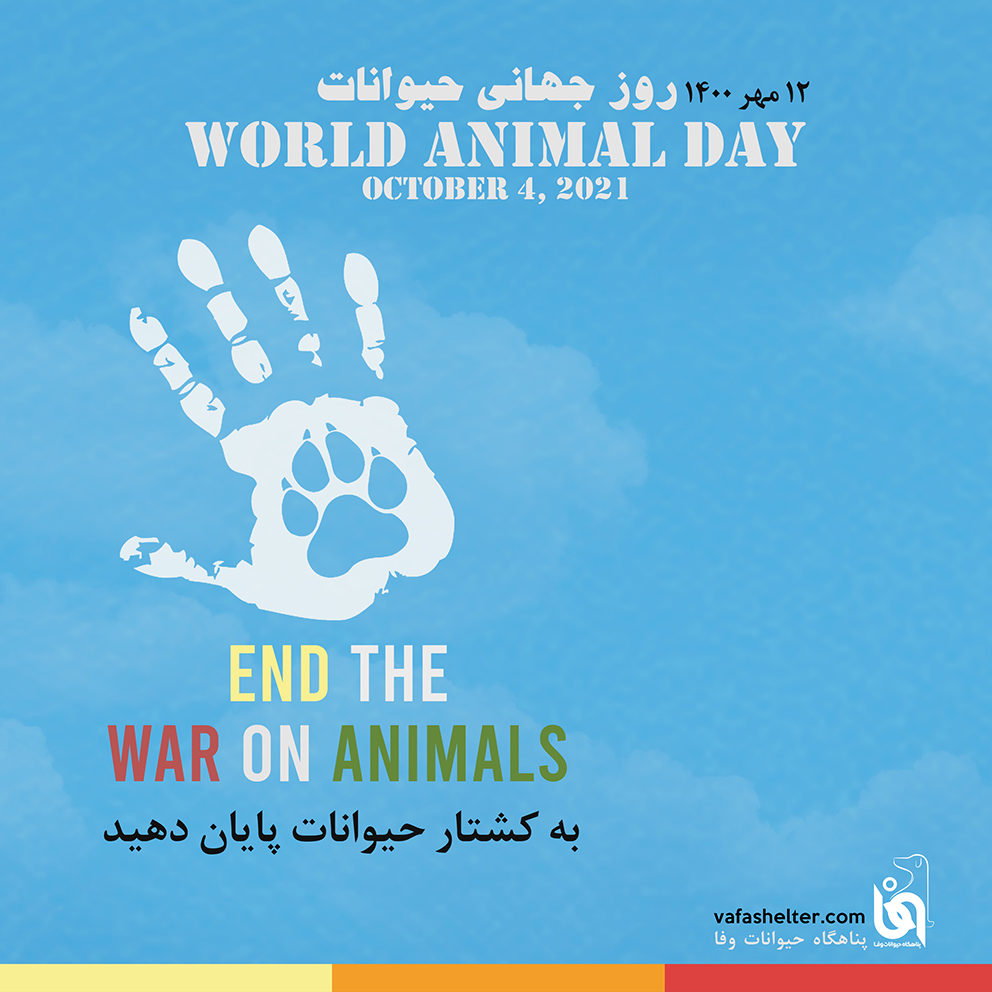 Hundreds of millions of animals are currently under attack in slaughterhouses, laboratories, and farms and the perpetrator is us. We imprison, exploit, use, and kill them for the sake of our own self interest – to turn them into products like sandwiches and shoes. Animals are innocent. Animals are defenseless. Animals don't deserve this.
It's time to end the war on animals.
Posters designer: Mahfam Zahrabi