10 February 2013
Month of February is the designated month for introducing and honoring spay and neutering homeless animals, and February 26th is World Spay/Neuter Day.
Center for Animal Lovers, and Vafa Animal Shelter honor this day and request attention of authorities and all people to this sole humane solution to controlling the population of homeless animals. Affordable spay and neutering procedures are offered by Dr. Abedi at Alborz Clinic on Tuesday February 26th (8th of Esfand), and at Vafa Shelter on February 22nd (4th of Esfand).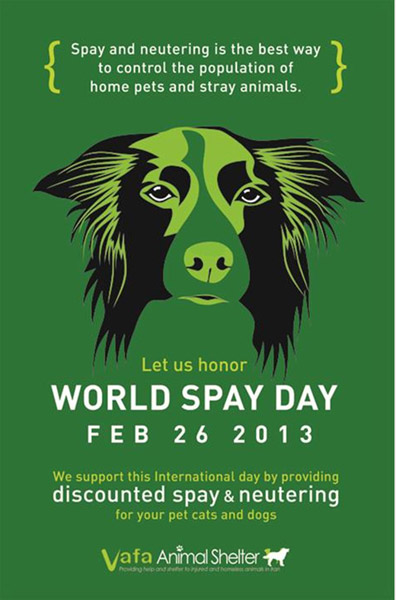 The procedures will be done for as little as the cost of used tools and medications, 50 thousand Tomans for cats and 80 thousand for dogs. Please contact Ms. Golnaz Ghodrati at 09123092923 for more information.