Female Australian Shepherd / Golden mix – Born August 26, 2011 – Spayed
She was separated from her mother and brought to the shelter with her sisters, Shabtab, Cheshmak and Setareh, when they were only a few days old.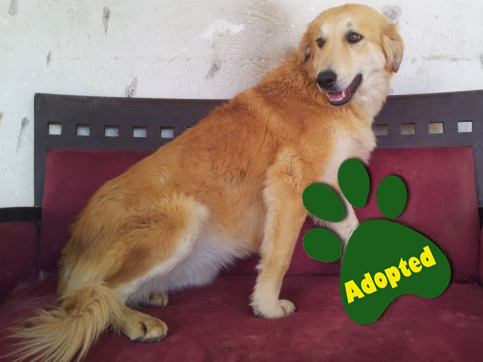 She is affectionate, intelligent and full of energy. Mahtab is good with children. She gets along well with people and other dogs. We haven't observed predatory behaviors around small animals and pets. She loves the water and is a skillful swimmer. She is good on the leash and enjoys exploring, sniffing and walking.