Female, Shepherd / Kelpie mix -Born mid August 2012
She was only a few weeks old when she was brought to the shelter with a fractured arm. She received proper care and her arm healed. She is intelligent and loving and very sweet.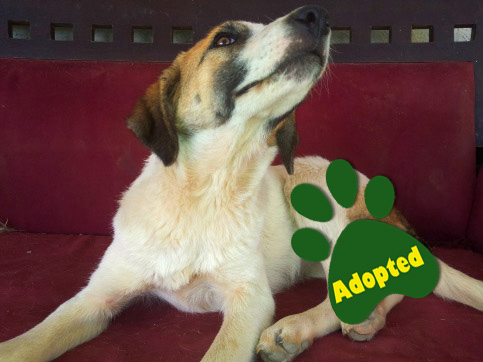 She is good with children, people, dogs and other animals. She likes to over look the distribution of food among the shelter dogs and follows patiently the person who feeds the dogs until it is her turn.She is a peace loving girl.