Male, Australian Shepherd mix, born in May 2012, neutered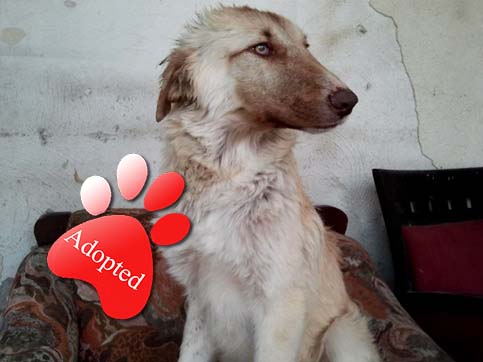 One of Shoko's seven pups. This lovely boy was found with his mother Shoko, and six other sisters and brothers in the streets of Tehran and brought to the shelter. He is very intelligent and loves to play and to be petted.
Pedram is good with people, children and other dogs and he avoids conflict. He is outgoing and social.This beautiful boy has shining green eyes that shows his loving nature and playfulness.