Female, Born in Fall of 2012
This beautiful girl was brought to Vafa Shelter when she was just a tiny puppy. From the very first days while cohabiting with a disabled dog, Soheil, she brought so much life with her that gave him the will to stand up and begin healing.
One falls in love with her at first sight. She is loyal, sweet, smart and lively. She is not shy.She is the perfect companion, as not only is she good with people and other dogs, but also comfortable and patient with children.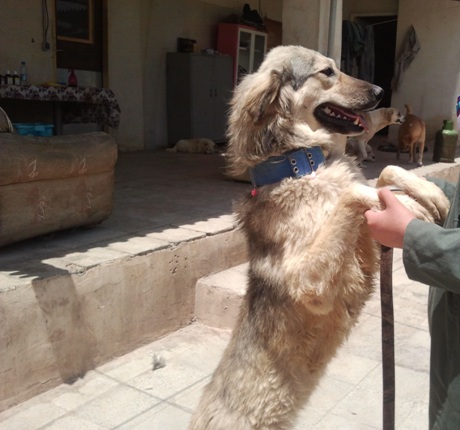 Jessica avoids getting involved in any conflicts with other dogs.She is awaiting the kind family who will take her to their safe and happy home.