Male, Born March 2011, Spayed
Hyko is the celebrated and handsome boy of Vafa. There is not a person who frequents the shelter who does not know him or not like him.
He has good looks with intelligence and playfulness together with a kind of wisdom. Hyko has gone through dog school training and he responds to commands and he is ready for adoption.Do not doubt, if you see him once, you will fall in love with him immediately.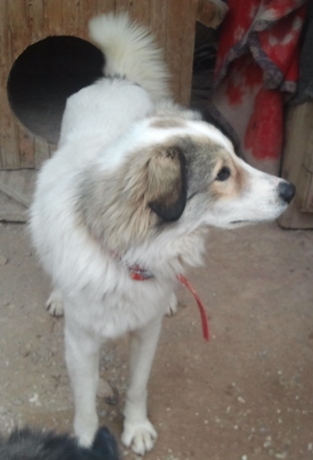 Hyko was abandoned in the streets when he was one year old. He was found vulnerable and hungry by a friend of Vafa and brought to the shelter.Hyko is kind to children and grown ups and other dogs.